Professional Mold Removal + Mold Inspections + Air Quality Testing
 FREE ESTIMATES for
Businesses & Homeowners


Kill Hidden Mold With Dry Fog
Possibly Save Thousands with Dry Fog - Reduce Demolition Costs
You have several options available for eliminating unsightly mold.  But only one option for eliminating mold that lives behind your walls, and in "impossible areas" to reach.  Areas where liquids and mechanical removal won't work. Some molds toxins are small enough to pass through very small gaps in walls, which is one reason why many suffer from chronic sinus infections, inflamed asthma conditions, or other mold-related health issues, sometimes for years.
The solution to restoring your indoor air quality is our Pure Maintenance patented two-step Dry Fog process, which emits a cloud of particles much smaller than mold spores. This means you can reach and kill mold where you weren't able to before
Toxic-free and safe. You can leave your furniture, clothing, mattresses and all your belongings in place. Open the drawers in your kitchen, your closets and other enclosed areas to extend the disinfecting power of our positive-pressure dry fog.  This way every surface can benefit from a non-toxic solution that is even FDA approved for food-prep surfaces, with no follow-up rinse required.
Our solution creates an inhospitable environment for viruses, bacteria, and every type of mold and mildew. Return your home and yourself to good health;  killing all micro-organisms that reduce your quality of life through reduced energy or sub-optimal health.
You can also restore your indoor air quality in hours, not days.  On average, a complete and total home cleanse takes no more than four hours. Leaving no sticky or wet residue behind. And completely removing any undesirable musty mildew, tobacco and/or cigarettes or wood-burning odors.   What is left behind is a fresh, slightly vinegar-like smell that lingers for a few days at most.
In short: no demolition to clean up, no wondering if you got it all, and no need to rebuild what was demolished. Have Pure Maintenance do the Initial Assessment and Mold Air Test and minimize the time and cost you will invest.  Unlike any other solution available, you will get the peace of mind that can only come from knowing that no surface will go untreated.
The Army Corps of Engineers learned about the patented approach of Pure Maintenance Dry Fog and decided to try it. In the process, they conducted a scientific study and published the results.  Some of these can be found in an article that was written and can be found by clicking the button below.
To learn more, watch the video below, and the video on the About page.
For a free estimate or any questions, feel free to text or call us any time at (386) 400-9594, or book a time to speak with us by phone or in-person directly on our Calendar, at a time that is convenient for you.  Just click the "Book Online" button above.
100% Guaranteed Satisfaction
Read what our customers have to say
Set Up A Mold Assessment & Quote
To understand your unique situation, you will need to schedule an initial assessment with one of our Mold Experts. Whether you have visible water damage and black mold growth, or the distinct smell of mildew, fill out this form and a mold expert will call you to talk you through the process.
If you or a family member or employees at your place of business are experiencing chronic health conditions that you know are due to mold, then we will treat your situation as an emergency and get you on the schedule quickly.
Save on Labor
In the past, getting rid of mold meant a hazardous mess and time-consuming work. With Dry Fog you can for the first time now penetrate and kill mold deep into walls and other porous surfaces.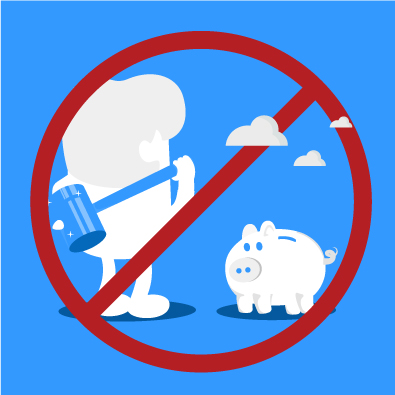 Save Money
Our process is much simpler and more effective than your alternatives. You simultaneously get more surface area at your location cleansed, for A LOT less money per square foot.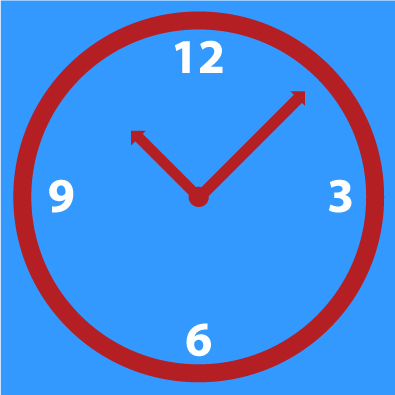 Save Time
No need to be concerned about inconvenience, or about the toxicity of the fog.  We take care of you fast and at no risk to you and pets. Your home will back to good health in just a few hours.
SERVICE AREA - FROM SANFORD FLORIDA TO THE BEACH COMMUNITIES

Located just off of interstate 95 in Ormond Beach, we service customers as far north as Crescent Beach and as far south as Oak Hill; just south of New Smyrna Beach.  The beach communities where we have customers include Port Orange, Flagler Beach, Palm Coast Beach and everything in-between.  We often travel Interstate 4 and Highway 17 to reach our customers in Deltona, DeLand and Orange City, Florida.  If you are within 30 miles of any of these locations we will drive to you to provide a free estimate, and for a small cost assess the quality of your air using an approved third-party lab.
Other places we visit and do business include Port Orange, close to Daytona Beach Shores as well Holy Hill and Ormond-By-The-Sea,. Up against the Ocala National Forest, we service Astor, Welaka, and Crescent City, Florida.
Watch How We Kill Mold With No Demolition
Your Home or Business Will Have Mold Growth At Some Point in its Lifetime
Wherever there is organic matter and air, you will find mold.  This describes every non-arid location on earth! But to multiply and emit toxins at concentration levels that will affect health, you also need at least 24 hours of persistent moisture in a poorly lit and poorly ventilated area.  A slow roof leak or a small pinhole leak in your pipes are common. It is what happens as accidents happen and homes and buildings wear out.  Mold growth for every building is only a matter of time.  A home with a poorly functioning dehumidifier in Port Orange, Florida or a Business with a crawlspace in Flagler Beach or Beverly Beach.  Perhaps a business with a sink leak in their bathroom in Barberville, or a resort hotel with decades of operations with no total cleanse ever in New Smyrna Beach.  A homeowner in Palatka, Florida, or a maintenance staff for a school in De Leon Springs experiencing windows with poor seals that allow rainwater in. An attic in Alexander Springs, Florida or Orange City or Cassadaga that has a leak.  Regardless of the cause, or location, once the root cause has been resolved, there isn't a faster, more economical way to completely kill and denature all mold than the FDA and EPA approved Pure Maintenance Mold Remediation patented system.
Mold Removal Testimonials
I was so surprised at how fast they were able to take care of my mold problem. Was such a great choice going with this company.
Devon J
We are under contract for a home and we had PURE Maintenance do a mold sample of our place. The technician spent around 30 minutes inspecting the home for mold and allowed me to walk through with him while he explained things to me. He was very helpful and knowledgeable and took time to answer all of my many questions and concerns. I really love this company and will never use anyone else! After my husband and I had been sick for over a month with sinus infections and other mold symptoms, we decided to have our apartment tested for mold. Sure enough we had mold levels of 1600 in our apartment! (Normal at that time of year was 200-300). The test only took 5 minutes and conveniently fit into our busy schedule. Getting the mold treatment only took 5 hours and was done while my husband and I were both at work. It was so nice to come home to a house that smelled clean and fresh! Within days we noticed our symptoms going away. I would highly recommend this company and have already told several people about them. They are so affordable and the treatment is so quick and convenient!
Rachelle M.
My wife was really sick and we had her tested and she had toxic levels of mold and then we had our house tested and the mold counts were very high. This company understood how dire our situation was because my wife was so sick she started to become incapacitated so they moved the schedule up for us to treat the house earlier. They were kind helpful and answered all our questions. The first night my wife came back to the house she started to feel better. We couldn't be more happy with this company for refuting some of the false traditions in the mold industry and finding a real solution that works much better and longer and that is less expensive.
Tyson B.
Pure Maintenance Mold Remediation - Daytona Beach
1096 N US-1 STE 113
Ormond Beach, Florida 32174